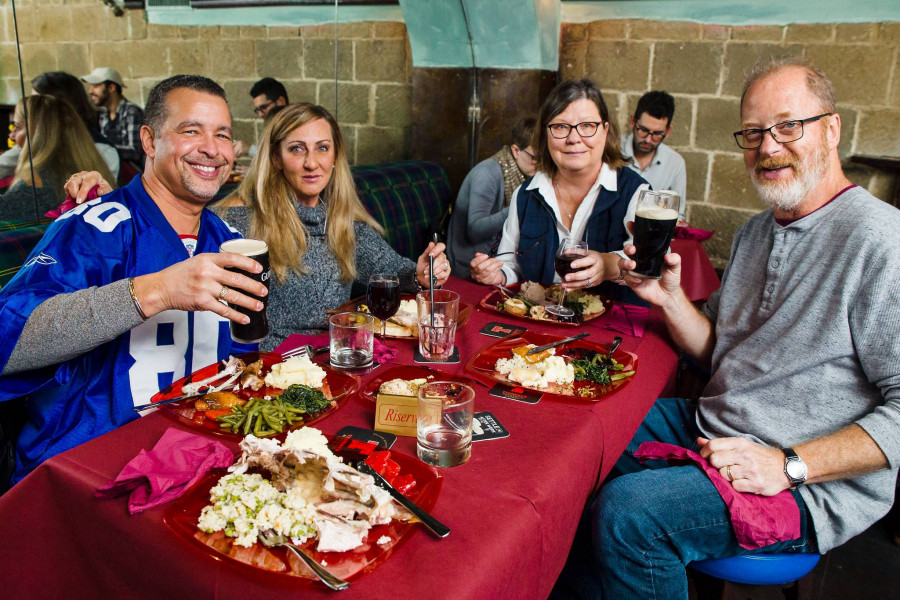 Thanksgiving Dinner & Karaoke


Our annual Thanksgiving celebrations are coming up on November 28th. We have all the major assets for your memorable night in the heart of the Eternal City. Food, drinks, music, your favourite tunes upon request, karaoke when we get buzzed and need to bring it to the next level…. contests and games and - of course - American Football.
Upfront online reservations are strongly recommended for the dinner! Otherwise the access to the bar is free.
The dinner will be served from 6:30pm to 8pm. It is an ALL-YOU-CAN-EAT BUFFET with all of the traditional food and appetizers: roast turkey, mashed potatoes, cooked vegetables, gravy, cranberry sauce… The price of the dinner is 40 euro and it includes a drink of choice! We will have 2 turkeys for the occasion – enough to feed 40 of us. Indeed, only 40 spots available to attend the dinner. So, yes spaces for dinner are limited, bookings strongly recommended. Reservations must arrive by 6pm!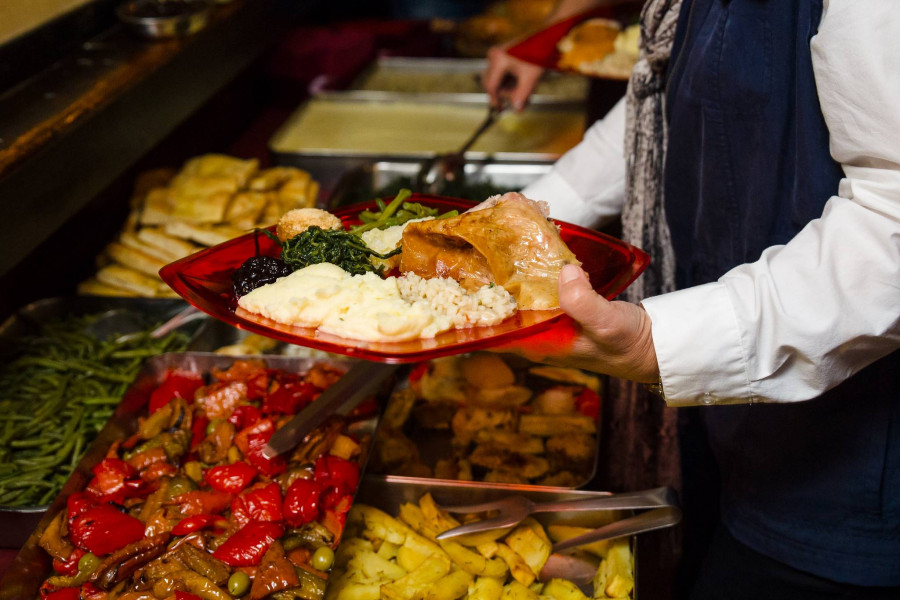 Once we clear the tables from the dinner we launch our Thanksgiving beer pong tournament - Maximum 16 teams (2 people ) - free to participate, you just need to provide your own beer. Winners get our special edition beer pong champion t-shirts. Karaoke session starts once the beer pong tournament is concluded. Best performers with loud ovations receive a free drink of choice! Otherwise, NFL will be on our screens from 6:30pm until we close and below is the schedule of the games:
NFL THANKSGIVING SCHEDULE


Starting at 6:30pm
Bears @ Lions
Starting at 10:30pm
Bills @ Cowboys
Starting at 2:20am
Saints @ Falcons *(Upon Request)
NCAA SCHEDULE
Starting at 1:30am
Ole Miss @ Mississippi State *(Upon Request)


NCAAM
Starting at 5pm
Maryland vs Temple *(Upon Request)
Starting at 7pm
Texas A&M vs Harvard *(Upon Request)
Starting at 10pm
NC State vs Memphis *(Upon Request)
Happy times are coming. And this is how we celebrated last year: