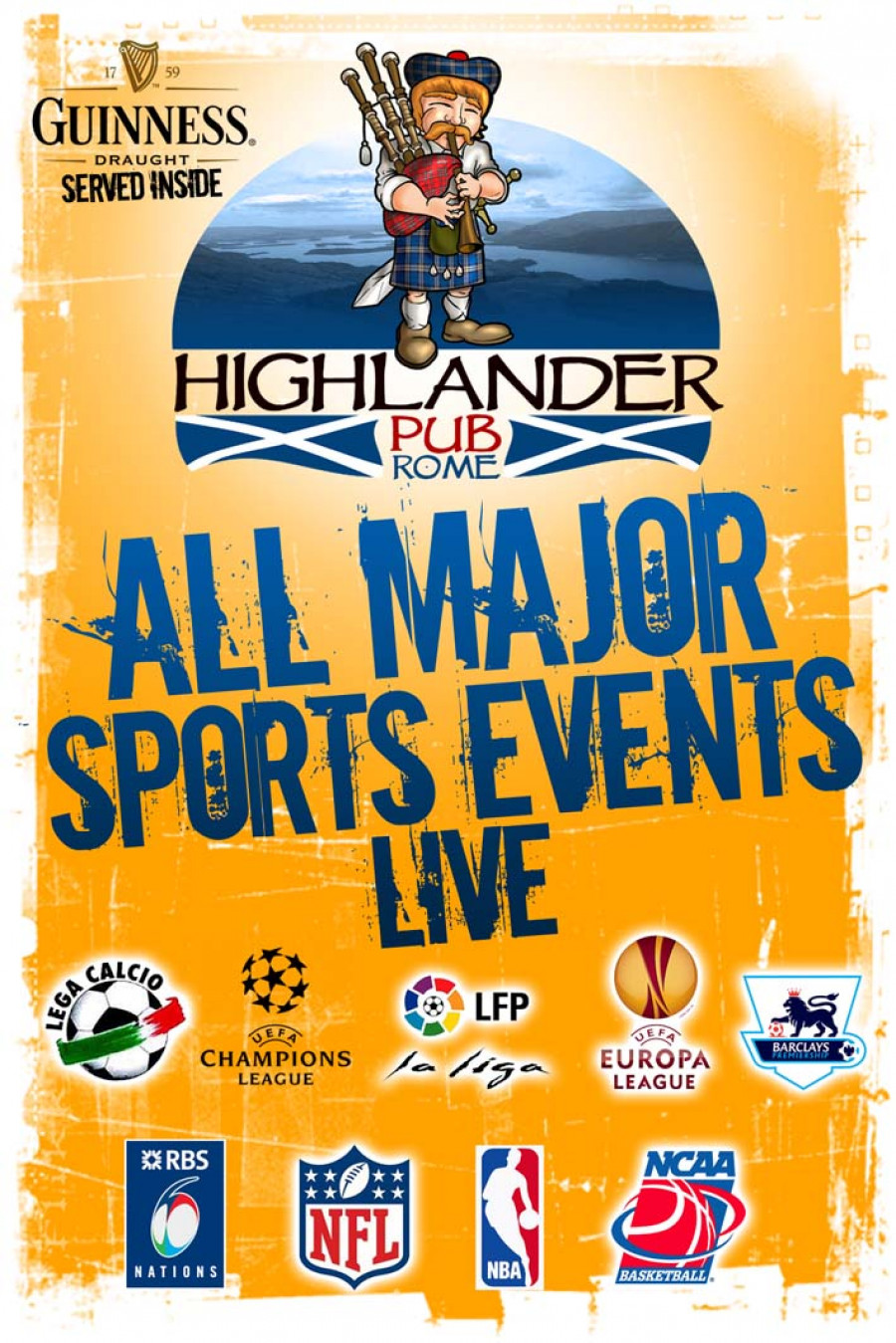 SCROLL DOWN TO SEE ALL THE MAJOR SPORTS APPOINTMENTS SCHEDULED FOR THE NEXT FEW DAYS
Highlander Pub is one of the few pubs in Rome that is fully dedicated to sports. We show any imaginable sports event that is on your mind but we definitely put an accent on football! The English Premier League is fully featured together with the most important games from the Italian Serie A, The Spanish Primera Division, The German Bundesliga as well as the matches from The Champions League and The Europa Leage, American Football (NFL and College Football), hockey (NHL), Formula 1 and AFL (upon request) are also part of our sports schedule! We have 4 rooms entirely equipped with HD screens and you can come and support your favourite team with the commentary in the original language! The fans of soccer can also enjoy the games from other European and South American Championships but those usually come upon request! Rugby, basketball (NCAA College and NBA as well as Euroleague), tennis (The Grand Slam Tournaments), golf ( The Masters and Ryder's Cup).
Below is the schedule of all the football appointments for the next few days! For the rugby schedule or all the events related to the American Sports you can click on the respective voices of the submenu above! For any match or game that you don't see listed below or in the other voices of the submenu you can email or call us. 


American Sports / Live Rugby / Champions League / Live Tennis / Rugby 6 Nations 2022 / Live Golf


Saturday, May 21st 2022
starting at 16:00
Scottish FA Cup - FINAL
Rangers vs Hearts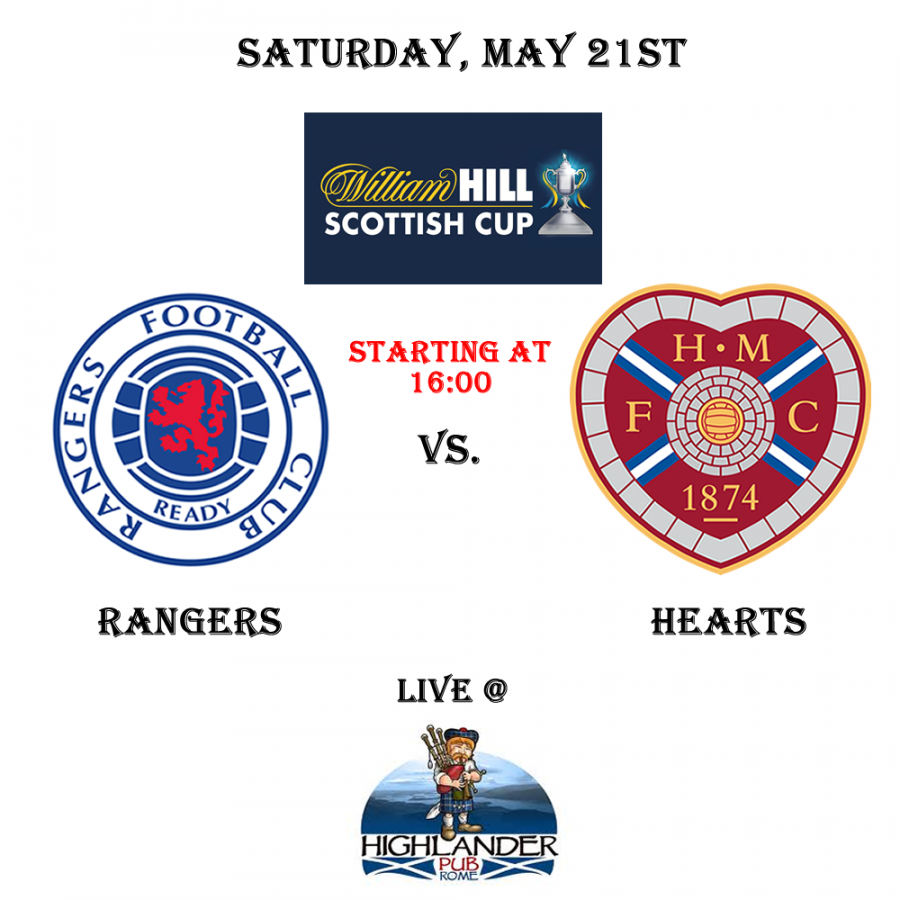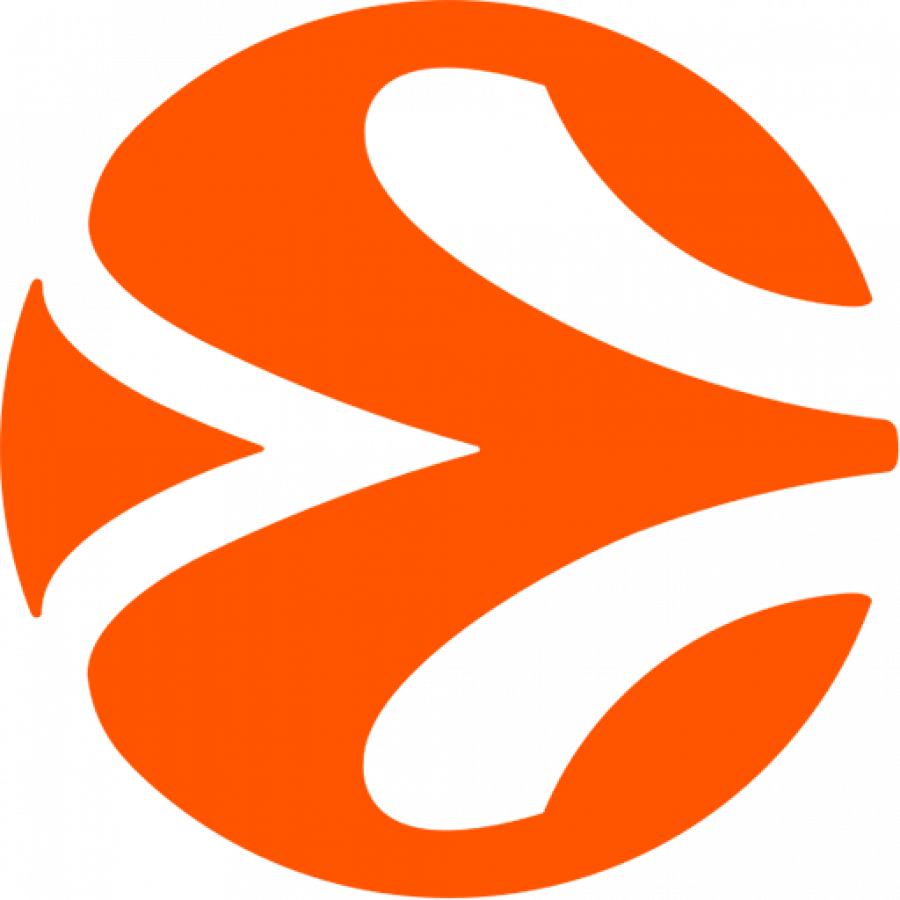 starting at 16:00
EuroLeague Basketball
Barcellona vs Olympiacos
starting at 16:00
English League One – FINAL
Sunderland vs Wycombe Wanderers *(Upon Request)
starting at 17:15
Italian Serie A
Genoa vs Bologna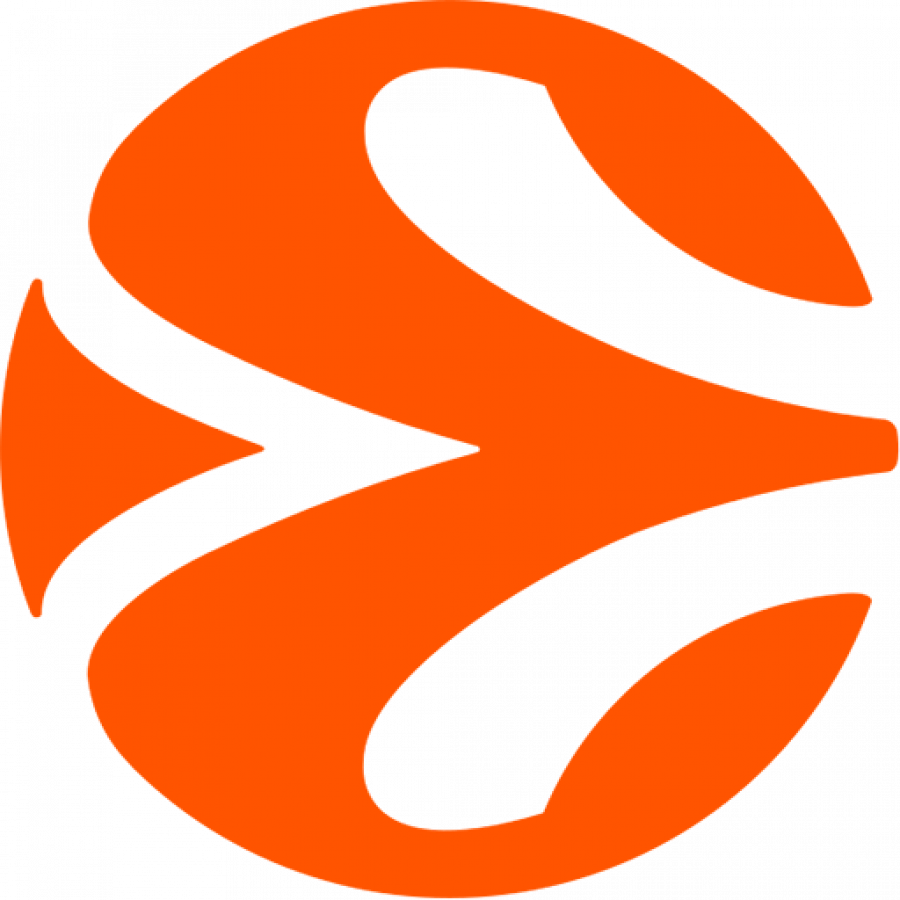 starting at 19:00
EuroLeague Basketball
Real Madrid vs Anadolu Efes
starting at 20:00
German Cup - FINAL
Freiburg vs RB Leipzig
starting at 20:45
Italian Serie A
Lazio vs Hellas Verona
Fiorentina vs Juventus
Atalanta vs Empoli
Sunday, May 22nd 2022
starting at 12:30
Italian Serie A
Spezia vs Napoli
starting at 15:00
Formula 1
Grand Prix of Spain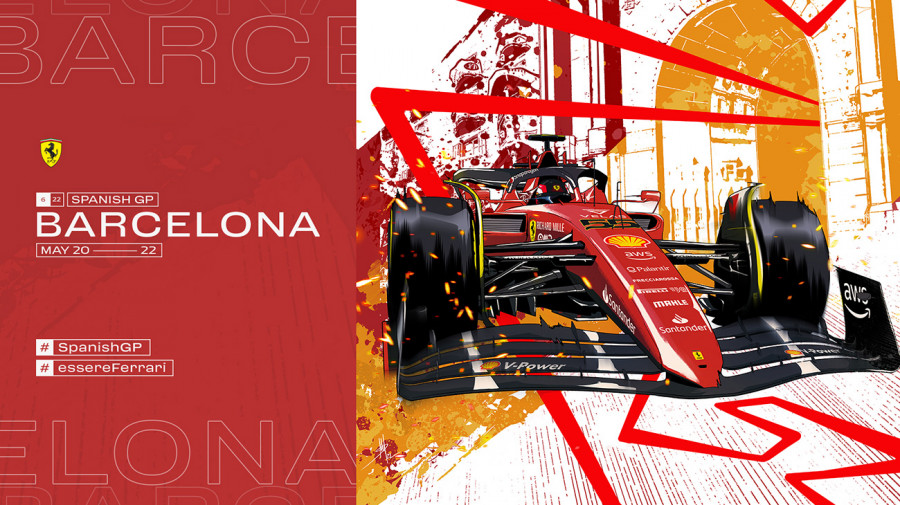 starting at 17:00
English Premier League
Norwich City vs Tottenham Hotspur
Crystal Palace vs Manchester United
Manchester City vs Astona Villa
Liverpool vs Wolves
Chelsea vs Watford
Arsenal vs Everton
starting at 18:00
Italian Serie A
Sassuolo vs AC Milan
Inter Milan vs Sampdoria
starting at 21:00
Italian Serie A
Venezia vs Cagliari
* upon request - the games that are marked "upon request" need to be requested at least a couple of hours before the start of those. Once you request them you need to be at The Highlander at least 30 minutes before kick off time (or, for the late games 30 min before our closing time)! We cannot guarantee their broadcasting on our screens if you arrive at The Highlander in the last minute before their start or even worse - when they have already started
** already requested - the games that have been "already requested" might not be necessarily televised if the people who have requested them fail to arrive 30 min prior to the start of those games (or, for the late games 30 before the closing time). Generally those games coincide with many other venues and sometimes other guests end up requesting additional events in the last minute. Certainly we accomodate them in case the customers who have made the original requests do not show up.