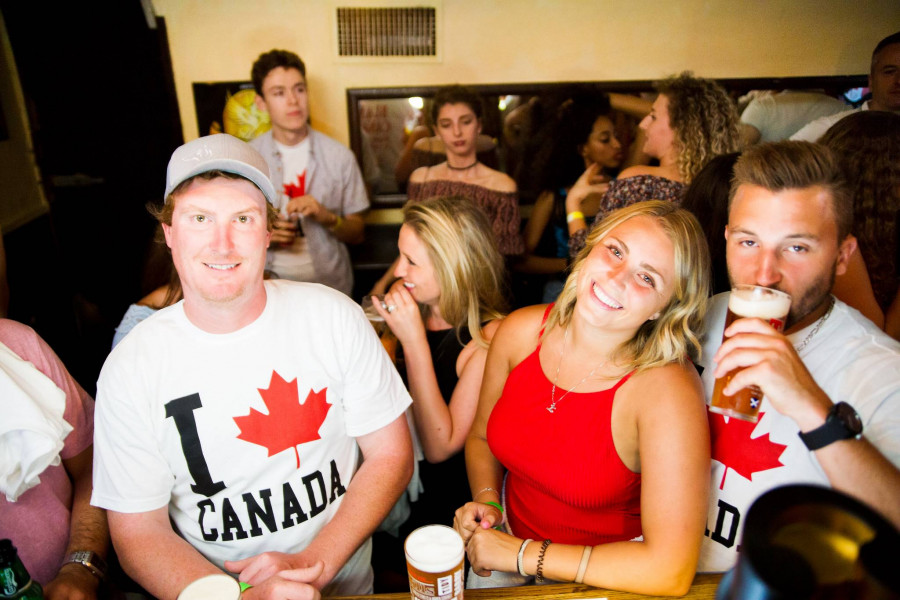 This one is a party we have never and we cannot simply skip. Canada Day has always been a hit on our annual calendar. No idea how many Canadians will be in town to make it more real but the excuse is right there. And we can only BLAME CANADA for this.
It's time to show some post lockdown loco skills and in that sense we will be boozing it up with some smashing offers:
Canadian Rock Shots, Canadian Club Shots, and certainly the FIREBALL Shots will be at 3 Euro each
CC & Coke at only 5 Euro
Anyone who shows up with a CANADIAN ITEM gets a FREE SHOT of FIREBALL
We will be hosting our traditional CANADA DAY beer pong tournament from 9pm on - free to participate in that one, you just need to provide your beer. We will take 8 teams of two players. Direct elimination, so 4 quarter finals, 2 semi finals and a grand final - winners get our special beer pong champion t-shirts.
All that will be tuned up with your favourite songs and music!
Let's start July with the usual bang and keep the rhythm high for the IndepenDANCE Day coming up three days later.




We will be open from 4pm with all the smashing offers starting at that hour until closing time
infoline Highlander: (+39) 06 68805368